Hoping to Travel for the Holidays? – iamsick.ca blog
This is what you need to know about the standardized Proof of Vaccination for travel in Canada
On October 21st, Prime Minister Justin Trudeau announced the implementation of a standardized Canadian COVID-19 proof of vaccination for travel. But what does this mean for Canadian travellers?
The information given below is subject to change in the coming months. Please visit travel.gc.ca for the latest information on travel policies in Canada.
In order to qualify as a fully vaccinated Canadian traveller, you must:
have received at least 2 doses of Government of Canada-accepted COVID-19 vaccines or at least 1 dose of the Janssen/Johnson & Johnson vaccine
have received your second dose at least 2 weeks before you enter Canada
upload your proof of vaccination in ArriveCAN
have no signs or symptoms of COVID-19
meet all other entry requirements (for example, pre-entry test result)
If you are qualified as a fully vaccinated Canadian traveller you are still:
Required to show a pre-entry molecular test
Required to use ArriveCAN
Required to take an arrival test if selected
Currently, all Canadian travellers above the age of 12 are being asked to show their proof of vaccination in order to board planes, trains, and cruise ships in Canada (Burke, 2021). Additionally, all travellers returning to Canada must show proof of a negative molecular COVID-19 test upon their arrival. Canadians who are looking to travel overseas will also be required to follow the protocols of the country and airline they are using, which may involve additional testing and/or an isolation period (Burke, 2021).
According to Minister of Transport, Omar Alghabra, if you have not received 2 doses of Canadian-government approved vaccines by the end of November, you will not be eligible to board a plane or train in Canada–though limited exceptions will be made, it will only apply for emergencies and designated remote communities (Burke, 2021).
"Canadians have done their part by getting vaccinated against COVID-19 to protect themselves, their families, and their communities. As new vaccine requirements roll out for travellers, we are working to ensure that those who travel have access to a reliable, secure way to demonstrate their COVID-19 vaccinations, both at home and abroad. We will continue to work with provincial, territorial, and Indigenous partners so this standardized proof is available across Canada."
The Rt. Hon. Justin Trudeau, Prime Minister of Canada
References
Burke, A. (2021). Getting on a plane today? here's what you need to know about new vaccination requirements | CBC News. CBCnews. https://www.cbc.ca/news/politics/transport-canada-announcement-vaccine-requirements-travel-1.6229829.
Government of Canada. (2021). Covid-19 vaccinated travellers entering Canada. Travel restrictions in Canada – Travel.gc.ca. https://travel.gc.ca/travel-covid/travel-restrictions/covid-vaccinated-travellers-entering-canada.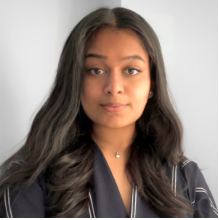 Bairavie Piravakaran (she/her) is a second-year undergraduate at the University of Toronto Scarborough. As a Psychological & Health Sciences student, she values the importance of sharing credible information and making health resources more accessible to the public. Her interests in population health, research, and design are also reflected in her non-academic pursuits—she currently volunteers with the Young Leaders of Public Health and Medicine (YLPHM) as a Social Media Manager for the Scarborough Chapter and is a Health Promotion & Analytics Member at Critical Health Innovations Lab (CHIL). At EMPOWER Health, Bairavie works closely with the Marketing Team in order to plan and execute strategies that help inform the public about current health-related topics.