Helping patients & caregivers find healthcare options after-hours & during holiday surge
Learn how EMPOWER Health has dedicated the past decade to supporting healthcare system navigation with a focus on collecting & confirming holiday hours within days of long weekends and on a rolling basis throughout holiday seasons to ensure patients have accurate, up-to-date & reliable information.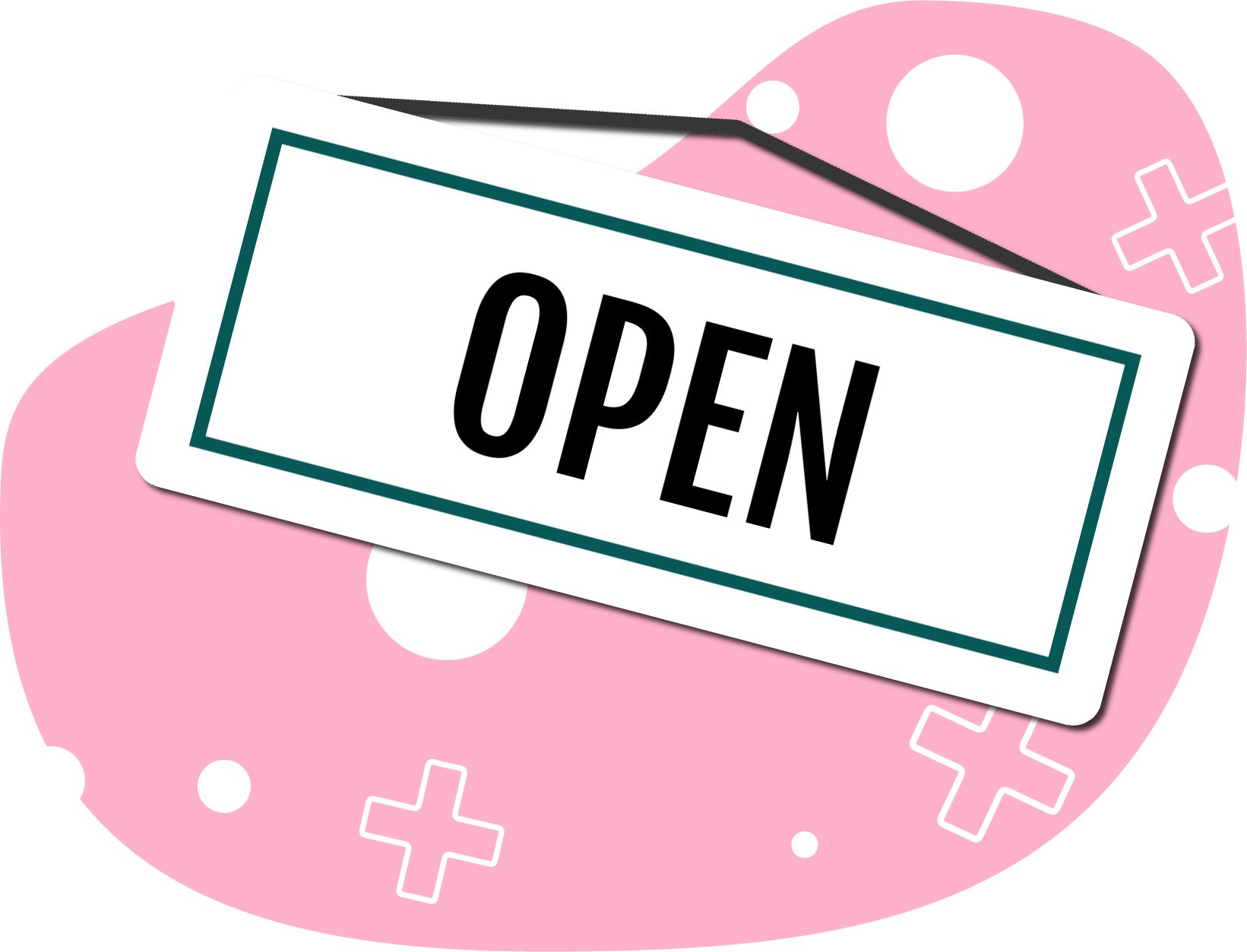 EMPOWER Health has been collecting & confirming Holiday Hours within days of each holiday since 2014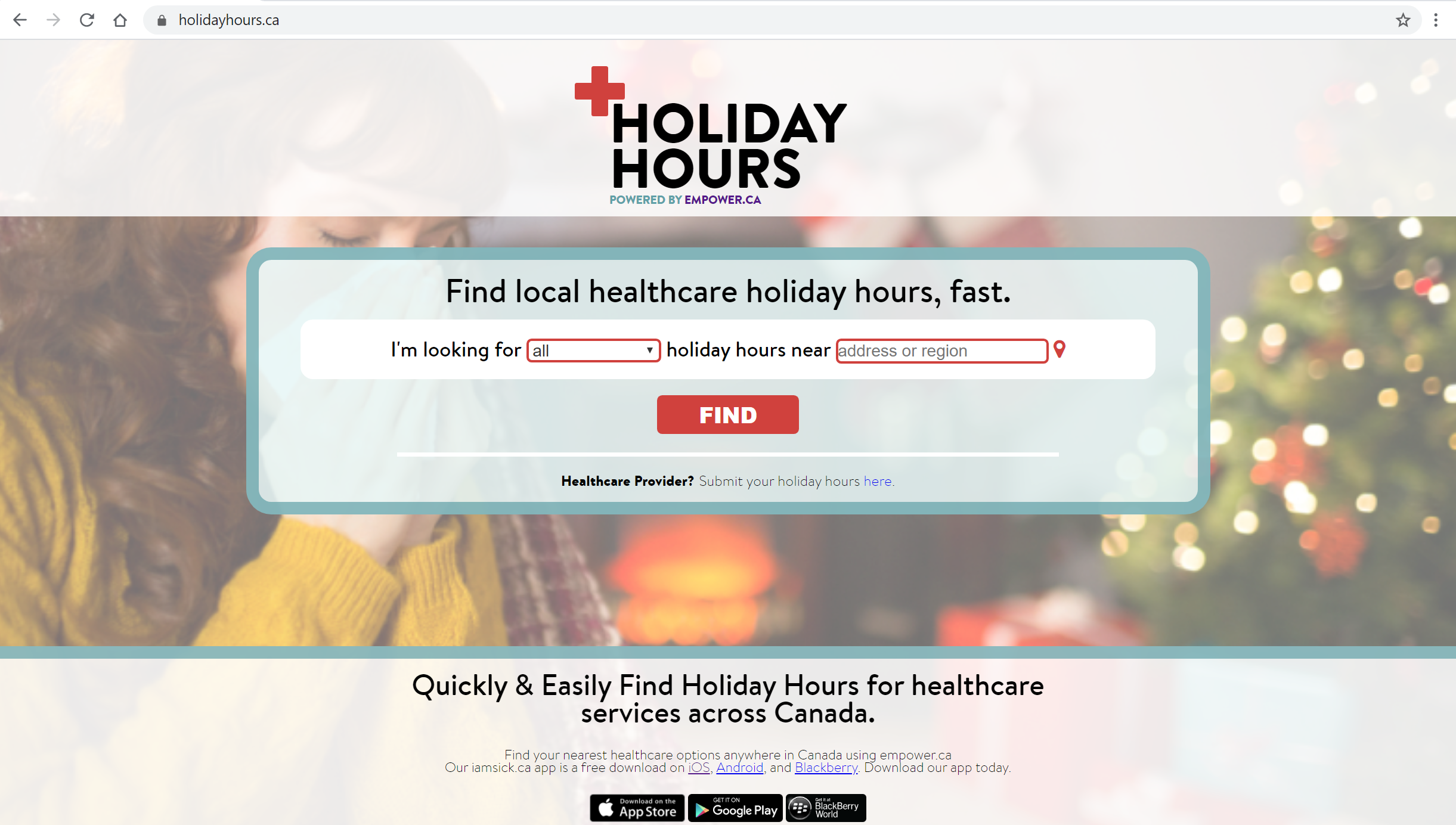 Case Study:

Ontario-wide Emergency Department Diversion Initiative
(December 2018 - January 2019)
EMPOWER Health implemented a Ontario-wide Holiday Surge project in partnership with the Toronto Central LHIN to demonstrate the robust capabilities of the data platform's ability to scale province-wide with minimal effort to ensure the public had access to reliable information while seeking care at a time when many healthcare organizations were closed or had reduced hours (mid-December to mid-January), and when many Emergency Departments & Urgent Care clinics had reduced staffing due to the holiday season.
35,565 holiday hours were collected
holiday hours were collected from 4,608 healthcare facilities
holiday hours were confirmed within a week of Christmas Eve/Day & New Years Eve/Day
90% of Ontario's primary care clinics shared holiday hours (Toronto Central LHIN - 98%; target surpassed)
63% of Ontario's pharmacies (Toronto Central LHIN - 90%; target surpassed)
The project demonstrated EMPOWER Health's ability to collect, confirm & maintain tens of thousands of holiday hours across thousands of healthcare organizations province-wide within very short timeframes & alignment to regional priorities (ie. focus was on awareness of primary care & urgent care service availability). This also put in place data management frameworks that EMPOWER Health utilized for multiple national COVID-19 response initiatives focused on supporting LTC outbreak tracking, Vaccine access & COVID-19 testing/treatment awareness to protect millions of Canadians at each phase of the pandemic.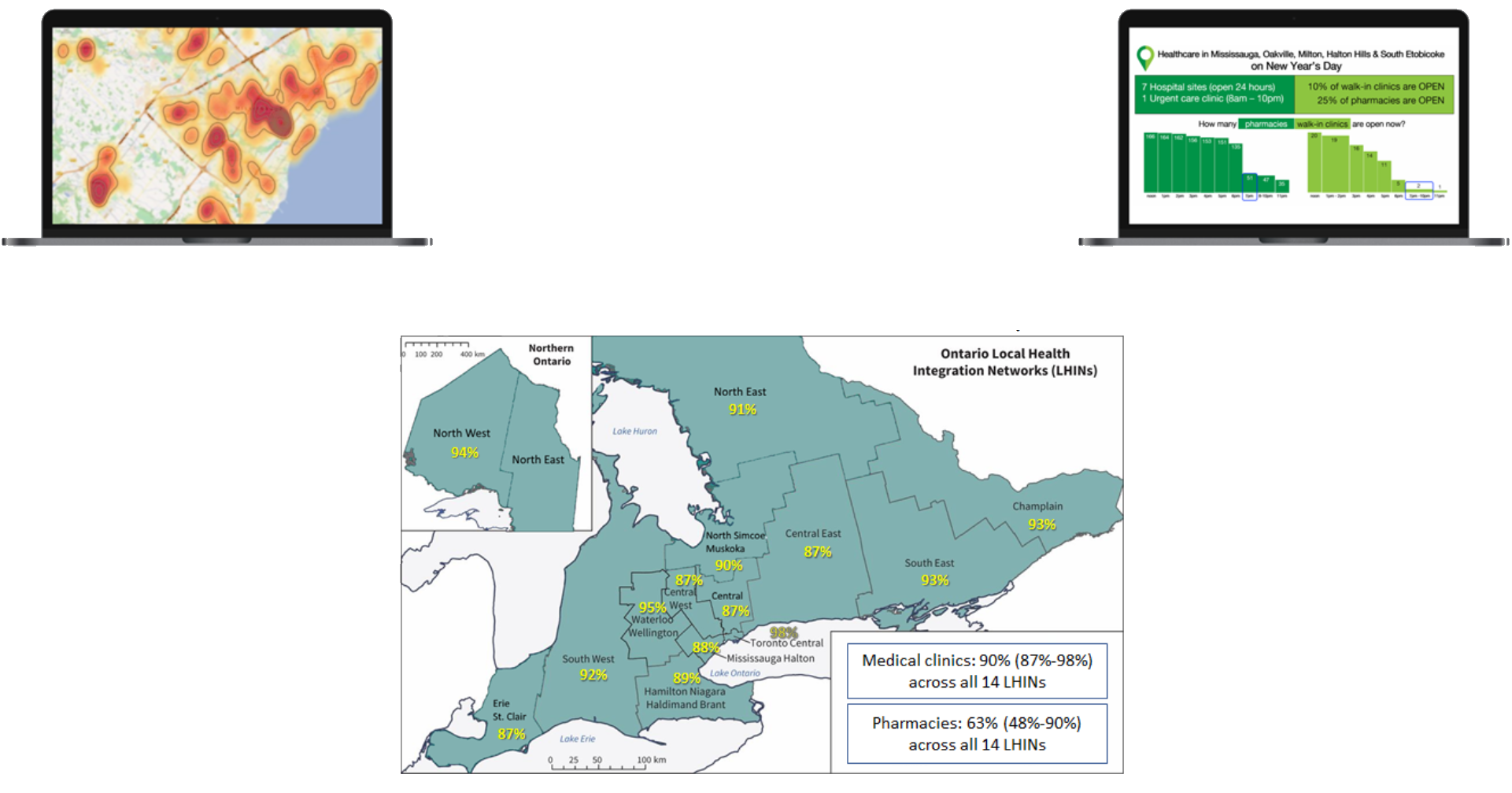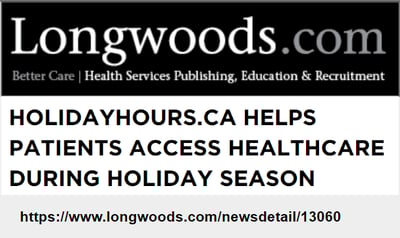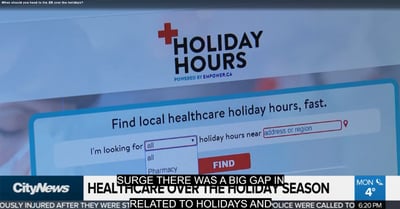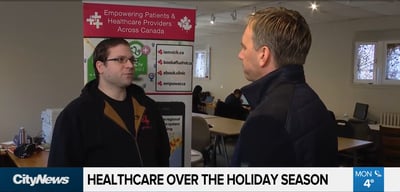 Request for Interest - EMPOWER Health is currently expanding Holiday Surge services.

Please contact us if you are interested in collaborating on implementations in your community.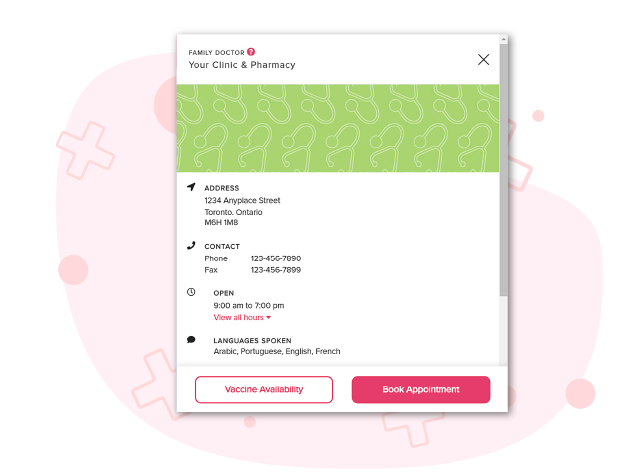 Canada's Only National Healthcare Services Locator Since 2011
Provide your patients with a complete health services navigator designed to simplify the location of the right services at the right time.

By including detailed provider info such as languages offered, services provided, hours of operation, and more, patients can get the healthcare they need when they need it.

And with full integration into our Online Appointment Booking system patients can start and complete their journey from one site.
General Enquiries
team@empower.ca
1-844-234-6277

Demo / Sales Enquiries
sales@empower.ca
1-844-234-6277

Patient / Digital Health Initiatives
partners@empower.ca
Media Enquiries
media@empower.ca

Patient Support
support@empower.ca
Some of EMPOWER Health's Other Initiatives
In a partnership with Ryerson University,
National Institute of Ageing (NIA)