Empowering your community, especially newcomers, unattached, vulnerable and marginalized individuals.
Learn how EMPOWER Health has helping patients find primary care clinics accepting new patients throughout the past decade, while also focusing on social impact and equitable access to care.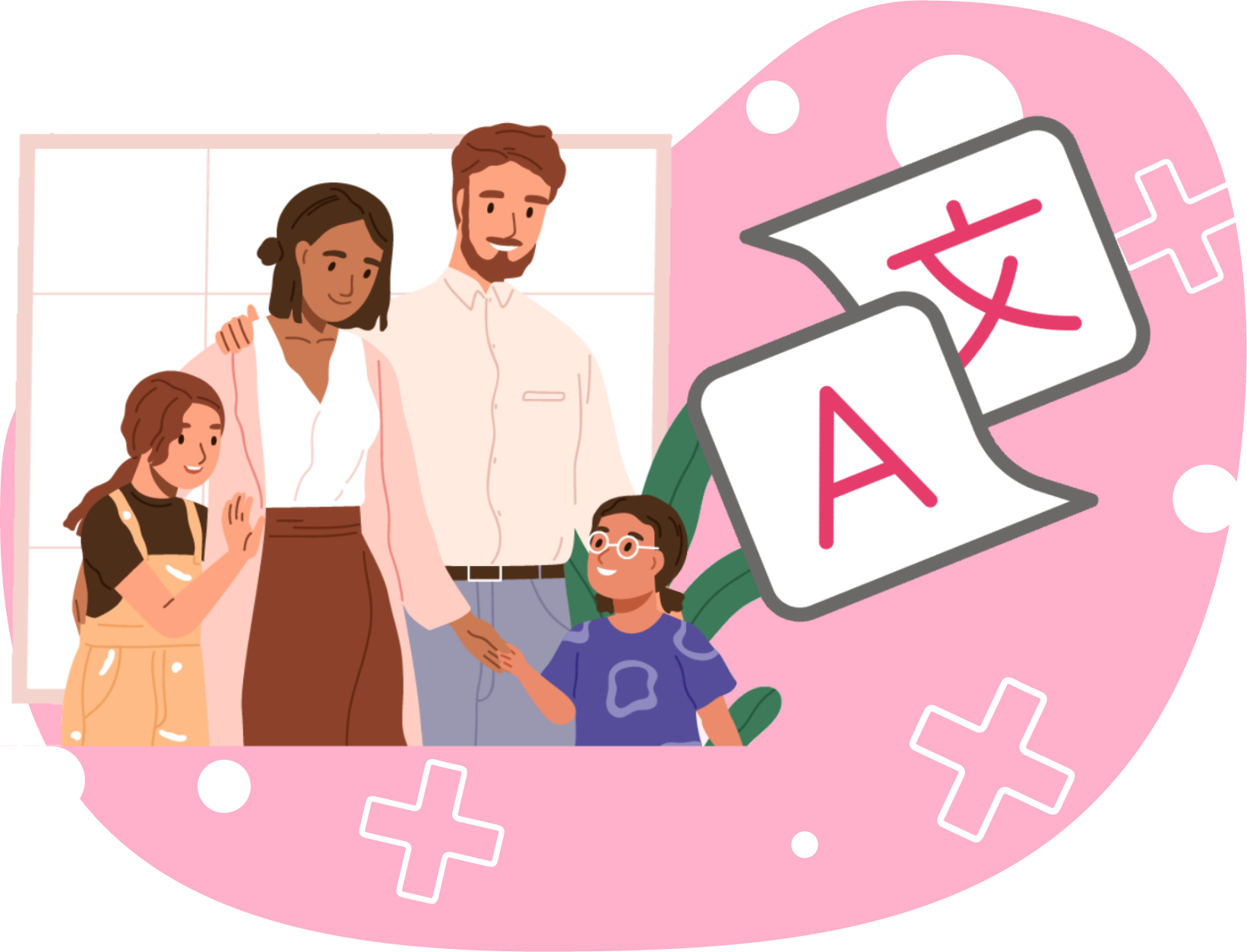 EMPOWER Health has been helping Canadians Find a Family Doctor Accepting New Patients since 2014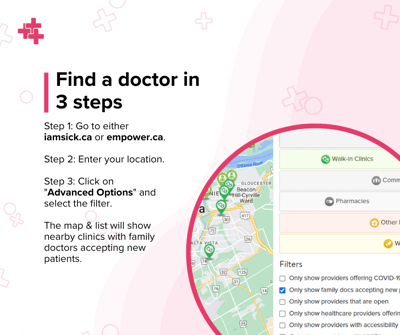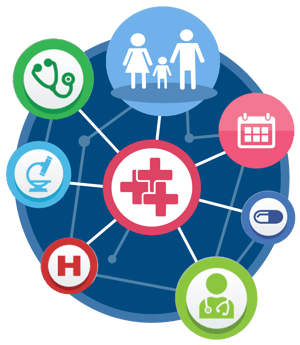 National Directory of Primary Care Clinics Accepting New Patients
To help Canadians easily find family doctors accepting new patients, the EMPOWER Health team has been collecting information about which primary care clinics are accepting new patients & displaying this information on the easy-to-use empower.ca & iamsick.ca websites.
Patients can easily view the locations of nearby primary care (Physician-led & Nurse-led) clinics accepting new patients, and easily filter the map based on their individual needs (ie. clinicians who speak a specific language).
The EMPOWER Health platform also shows other useful person-centered information that may be a priority (ie. nearby public transit & accessibility information, general hours of operations, etc).
The EMPOWER Health services directory maintenance team also strives to ensure our listing of family doctors accepting new patients continues to be the most up-to-date & accurate listing in Canada.
To ensure that patients & clinical staff experience less frustration and unnecessary phone calls, the EMPOWER Health platform includes EMR-integrated online appointment booking with advanced configurations for seamless booking of Meet & Greet primary care appointments.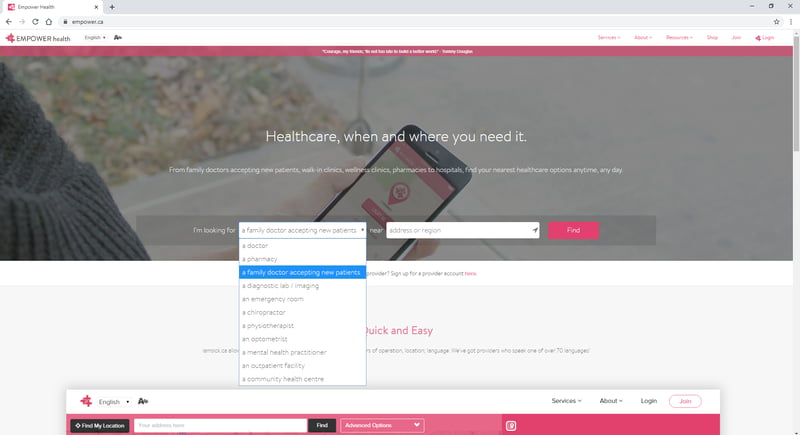 Helping Patients Find Care in their Language
The EMPOWER Health platform is multilingual, and includes language filters to show nearby healthcare options (including family doctors accepting new patients) who speak a specific language. This small & simple feature strengthens our healthcare system by making healthcare organizations less frightening, while also creating a bond between newcomers & those with language barriers and their circle of care.
Canada has such a diverse healthcare system and EMPOWER Health strives to unlock such potential.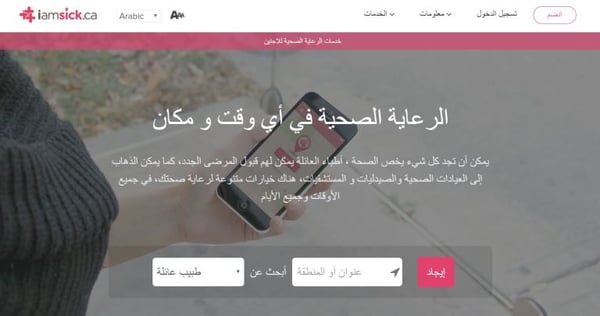 Request for Interest - EMPOWER Health is currently implementing regional projects focused on:

Regional Intake, Coordination, Online Appointment Booking & Care Transition for Unattached Patient
Regional Coordination, Online Appointment Booking & Care Transition for Newcomers
Please contact us if you are interested in partnering on these projects and/or collaborating on implementations in your community.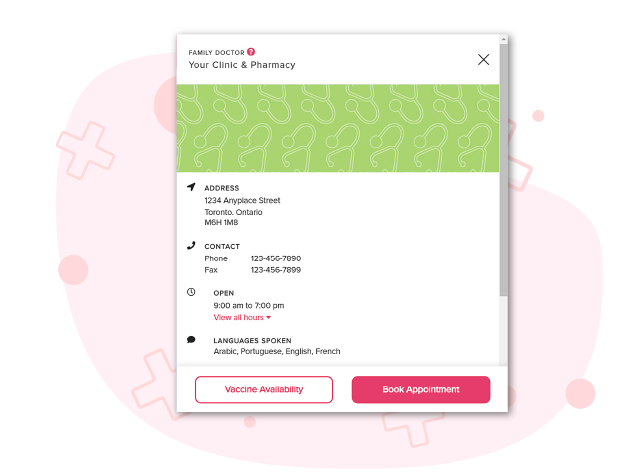 Canada's Only National Healthcare Services Locator Since 2011
Provide your patients with a complete health services navigator designed to simplify the location of the right services at the right time.

By including detailed provider info such as languages offered, services provided, hours of operation, and more, patients can get the healthcare they need when they need it.

And with full integration into our Online Appointment Booking system patients can start and complete their journey from one site.
General Enquiries
team@empower.ca
1-844-234-6277

Demo / Sales Enquiries
sales@empower.ca
1-844-234-6277

Patient / Digital Health Initiatives
partners@empower.ca
Media Enquiries
media@empower.ca

Patient Support
support@empower.ca
Some of EMPOWER Health's Other Initiatives
In a partnership with Ryerson University,
National Institute of Ageing (NIA)