Strengthening Canada's Healthcare System through Innovative Digital Health Partnerships
Learn more about EMPOWER Health, and how our Digital Health initiatives support your OHT community.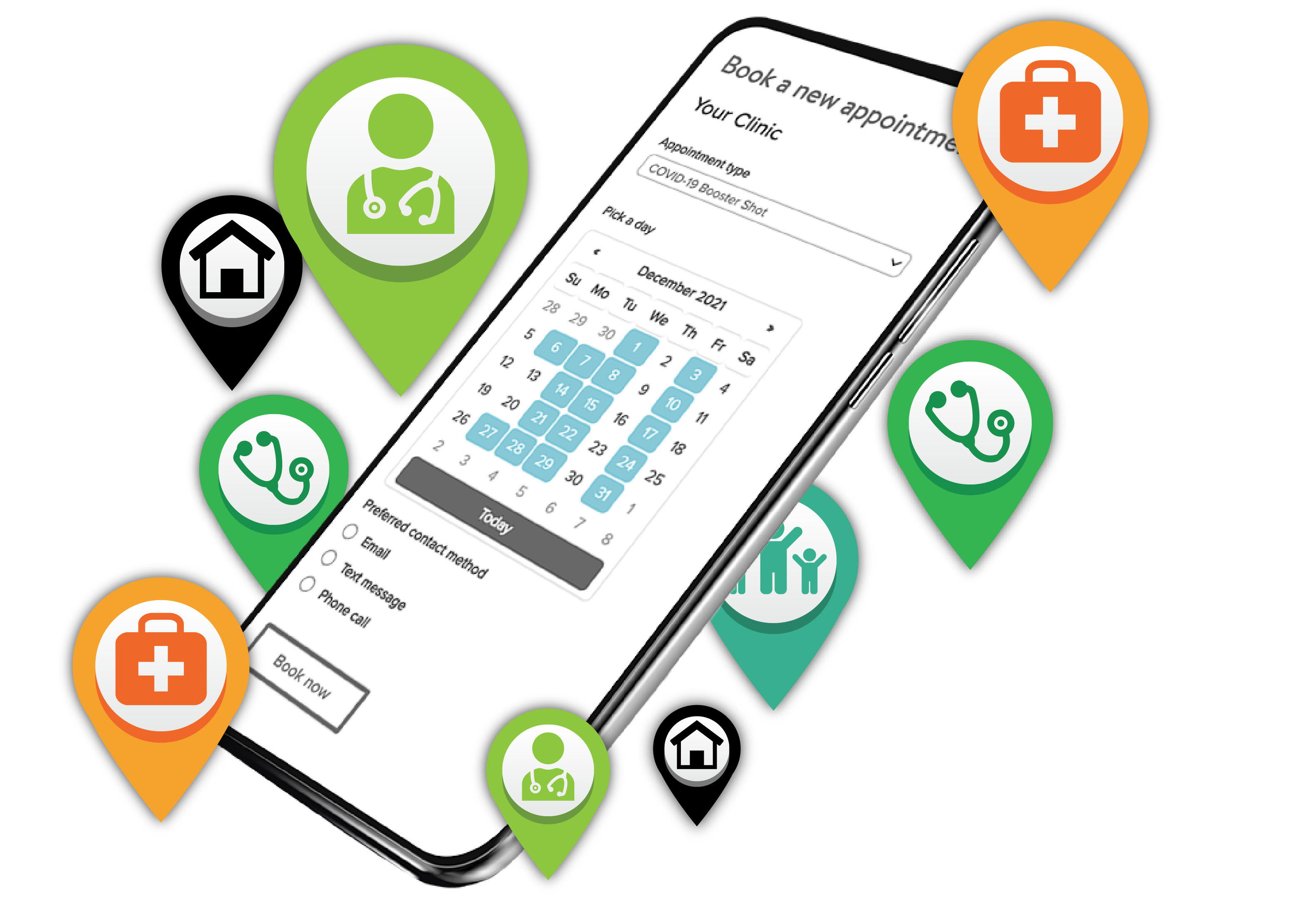 Trusted by National Foundations, Non-Profits, Research Institutions, Healthcare Regions, Healthcare Networks, Primary Care Communities of Practice, Clinicians, Clinical Staff, Pharmacists, Public Health Units, Patients, and Caregivers across Ontario & Canada since 2012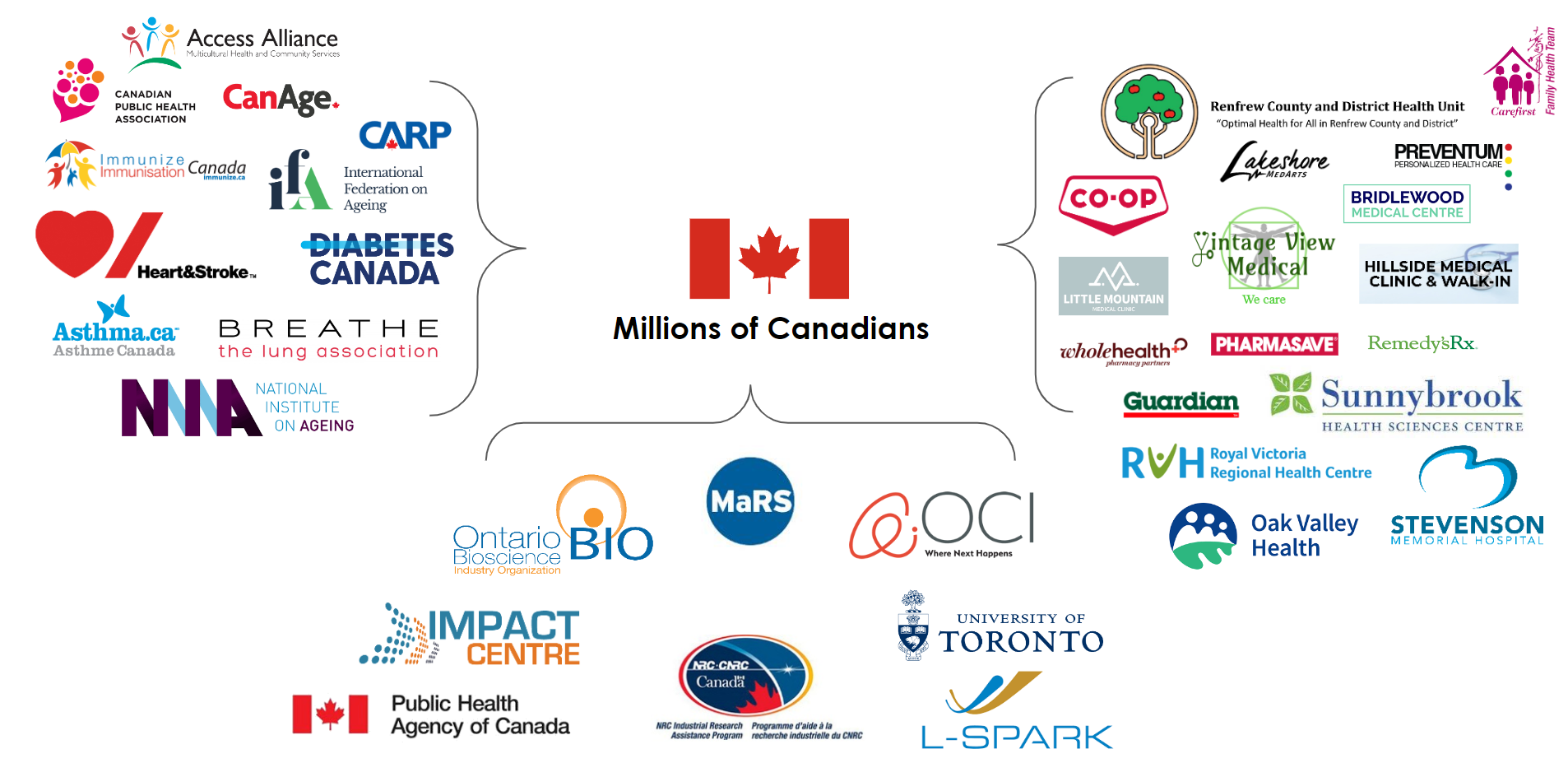 Since 2013, EMPOWER Health has been supporting national & provincial digital health initiatives focused on putting in place data infrastructure & processes designed to support healthcare system navigation, access, education, and coordination of care delivery.

The EMPOWER Health team is ready to co-design & implement a solution that aligns with your organization and fits your unique workflow.

Many of EMPOWER Health's projects were implemented in less than a month to address urgent unmet needs in the healthcare system.
The EMPOWER Health platform supported Canadians during each phase of the COVID-19 pandemic.
EMPOWER Health's LTC-COVID19-Tracker.ca website was launched in partnership with the National Institute of Aging to track all COVID-19 outbreaks at LTC & retirement homes nationally from March 2020 - July 2022
EMPOWER Health's MyFluShot.ca & MyVaccines.ca websites were launched in partnership with Immunize Canada, Sanofi & Merck to help Canadians search, find & book appointments at pharmacies & clinics for vaccines (COVID-19 vaccinations, flushots, and HPV vaccinations)
EMPOWER Health's Care-Clinics.ca website was launched in partnership with the central Ontario Primary Care Community of Practice for centralized coordinated access to all COVID-19 Cold & Flu Care clinics at all hospitals, primary care clinics & community clinics across central Ontario to support same-day access to COVID-19 testing & treatment.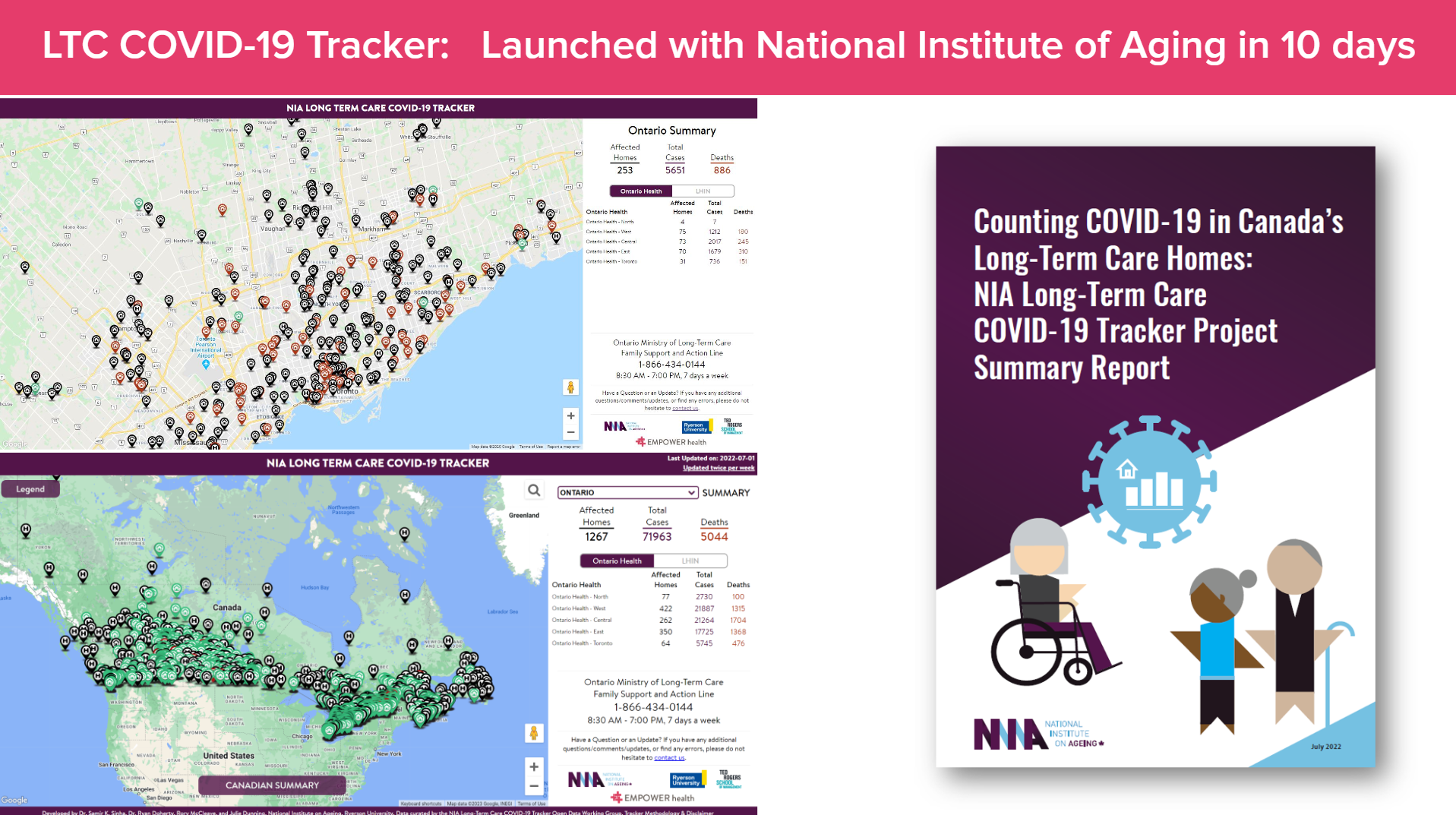 HolidayHours.ca
Christmas Eve 2018
A YouTube video highlighting how a mother avoided a Christmas Eve trip to Ottawa's CHEO hospital by using EMPOWER Health's Holiday Surge initiative. Instead of calling clinics out of frustration, she found a walk-in clinic that was open on Christmas Eve by checking which clinics were open using the "OPEN NOW" filter with holiday hours displayed that were confirmed within days of the holiday.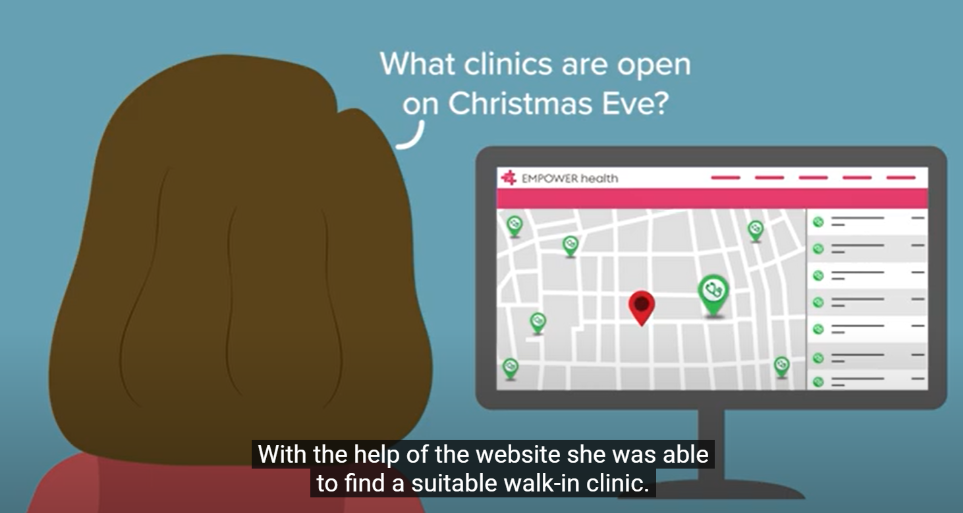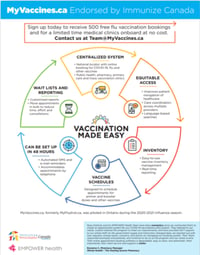 MyFlushot.ca & MyVaccines.ca
Nationally, EMPOWER Health supported regional awareness & booking of flu shots, HPV vaccinations & COVID-19 vaccinations in partnership with Sanofi, Merck & Immunize Canada with the launch of MyFlushot.ca in 2019 followed by MyVaccines.ca in 2020.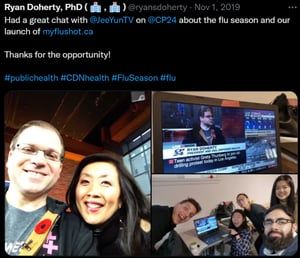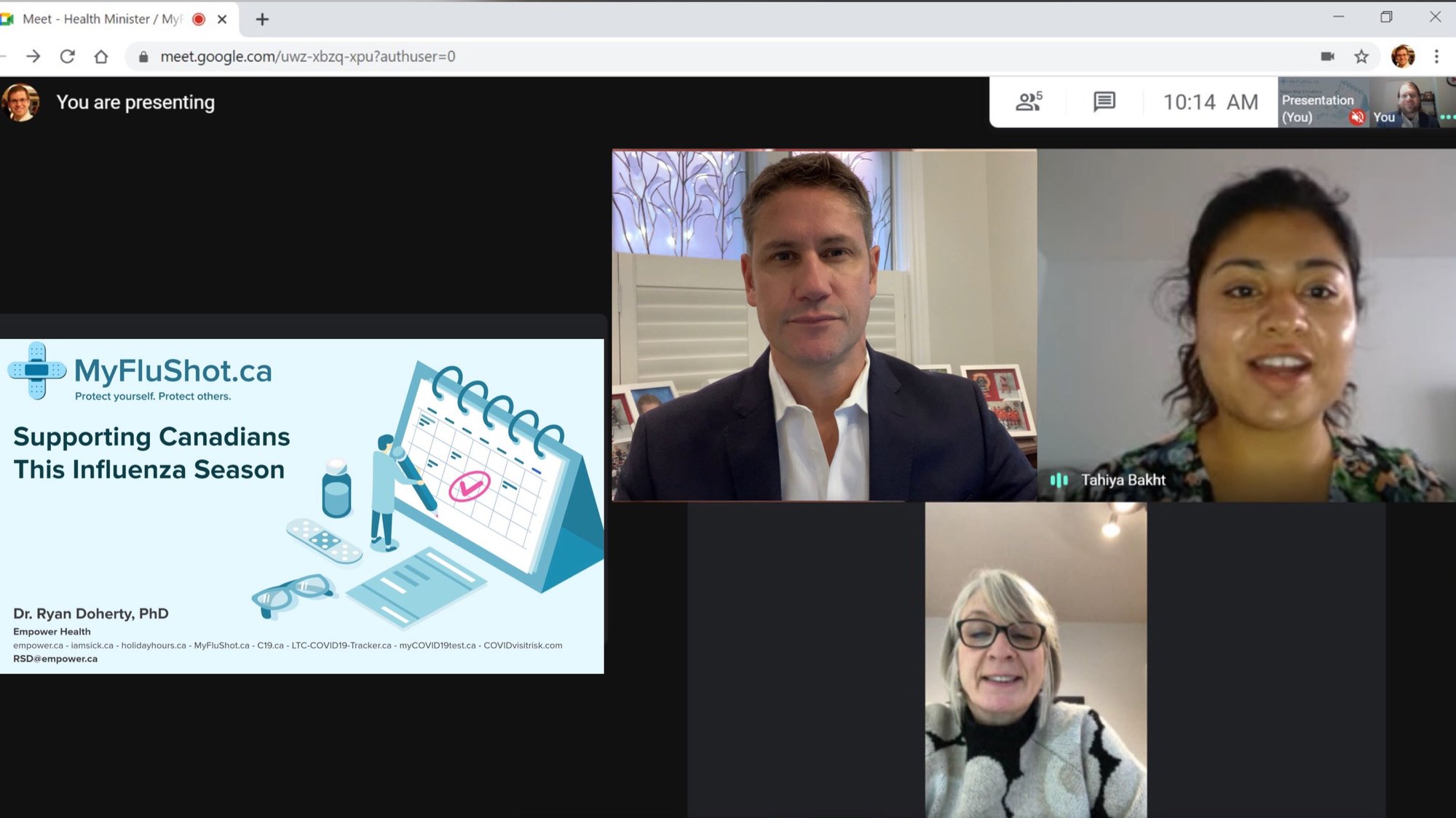 General Enquiries
team@empower.ca
1-844-234-6277

Demo / Sales Enquiries
partners@empower.ca
1-844-234-6277

Patient / Digital Health Initiatives
partners@empower.ca
Media Enquiries
media@empower.ca

Patient Support
support@empower.ca
Some of EMPOWER Health's Other Initiatives
In a partnership with Ryerson University,
National Institute of Ageing (NIA)